Larry solves complex problems.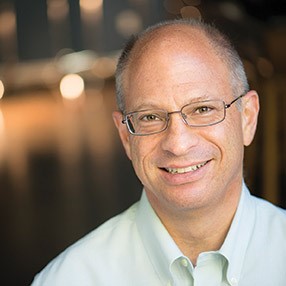 Then again, he had a four-generation head start. This consultant, speaker and author represents the 5th generation of his family's business, so he inherited "150 years of organizational success experience."
Larry is an effective catalyst for change who achieved new levels of efficacy and growth for businesses in industries as diverse as software, automotive, education and agriculture.
A prolific writer, Larry has published more than 80 columns. His first book, Businesses Don't Fail, They Commit Suicide is scheduled for release in 2019. A sought-after speaker, he has delivered more than 60 business-changing keynotes and workshops.
Mr. Mandelberg is a student of organizational lifecycles and has developed a system to help business owners create sustainable growth. He has been a guest on television and radio programs talking about business and entrepreneurship. Through his consulting practice he provides leadership development, executive coaching, ethics training and strategic planning to mid-sized organizations and their Boards.
Larry has launched four start-ups, led a merger, and performed a successful turnaround. (That's evidence of six complex problems, solved.)
In addition to his role as Chairman for Innovative Education Management, Larry has provided training for Cooperative Personnel Services, taught team building classes for the Sacramento Entrepreneurship Academy, and received his MBA from Drexel University. He has been married to his wife Nancy for 35 years and been a member of the IEM board since July 2001.
Favorite Quote
"It ain't what you know don't know that gets you into trouble, it's what you know for sure that just ain't so." – NOT Samuel Clemens, a.k.a. Mark Twain
Now that you know more about Larry's background, read about his unique program for turning businesses around, "The Business Suicide Prevention Program."